WOLF TRACKS
The WOLF TRACKS LIFE SCIENCES IP BLOG covers important life sciences news through an intellectual property lens. We discuss legal cases and opinions, breakthrough innovations, and other timely topics impacting the life sciences industry. Our goal is to provide helpful summaries, insightful thoughts and key takeaways on news legal practitioners need to know.
WOLF GREENFIELD
Wolf Greenfield is among the top 10 largest law firms in the US devoted exclusively to intellectual property law. For nearly a century, we have helped clients protect their most valuable intellectual property. With over 140 legal professionals based in Boston and New York, our firm offers a full range of IP services. More than 90% of the firm's practitioners have science or engineering degrees and more than two-thirds hold advanced degrees (MS, PhD or MD).
FOCUS ON LIFE SCIENCES
With over 55 professionals focused on life sciences, this industry is a key focus for Wolf Greenfield, with work in this sector spanning numerous practice groups at the firm. The team takes an integrated approach to servicing life sciences clients, and has a technical advantage that is unmatched. We know the industry, take the time to learn our clients' goals and create an IP strategy that ties in these vital factors.
Click below to learn more about the teams who contribute to this blog.
Biotechnology Group I Pharmaceutical Group I Chemical & Materials Technologies Group
CONTRIBUTING EDITORS
Gabriel McCool, Counsel
Gabe McCool has over 17 years of experience advising clients in the life science industry on intellectual property matters, particularly in the areas of patent preparation, prosecution and strategic counseling. In addition, he has significant in-house experience at a global biopharmaceutical corporation as a seconded patent attorney.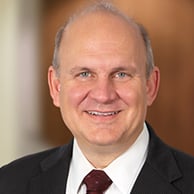 Andrew Williams has over 17 years of extensive experience counseling clients in patent prosecution and patent litigation with a focus in the areas of biotechnology, pharmaceuticals and molecular diagnostics. Andrew is an active member of the IP community and has authored articles for various legal publications with a particular focus on life science.